https://hireforhope.com/wp-content/uploads/2018/11/21616364_1631572530208177_3324678941104406302_n-e1596031829346.jpg
401
400
Ashlee Moran
https://hireforhope.com/wp-content/uploads/2019/05/hf-bb-01-1030x1025.png
Ashlee Moran
2017-08-25 16:45:44
2018-11-21 16:01:37
2017 Community Advocate Award - GRYP
Being Bold: Overcoming Domestic Abuse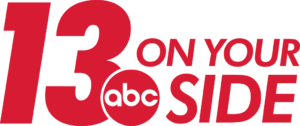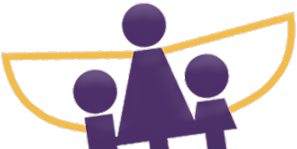 The statistic shows that 1 in 4 women and 1 in 7 men will encounter some form of domestic abuse in their lifetime – an increasingly pervasive crime in our community that many times goes unnoticed. WZZM13 News covered this topic in a segment on 'Being Bold' in the West Michigan area. Ashley Ward and Director of Prevention & Education at Safe Haven Ministries share how weekly support groups for women help them to learn more about what domestic violence looks like and be around others who have experienced similar situations.
Ward, a survivor of domestic violence, shares how she was stifled in her abusive marriage and unable to be who she was as a woman. After two years, Ward took the educational steps at Safe Haven Ministries to exit that relationship. Hire For Hope was conceptualized when Ward thought: "How can I start my own business while giving back to a nonprofit that helped change my life and donate to a cause that I feel is so important in our West Michigan community?"
Finding the courage to be bold in the face of adversity, she started her own firm to give back a portion of the companies revenue to Safe Haven. Now, Ward works to encourage others to do just that and continually inspire women throughout Grand Rapids.
Watch the full video interview here!
Learn how YOU can be apart of the conversation at SafeHavenMinistries.org
https://hireforhope.com/wp-content/uploads/2018/11/Screen-Shot-2018-11-21-at-12.11.52-PM.png
344
658
Ashlee Moran
https://hireforhope.com/wp-content/uploads/2019/05/hf-bb-01-1030x1025.png
Ashlee Moran
2017-08-06 17:03:55
2018-11-21 18:48:34
Being BOLD - WZZM 13 News
Surviving Domestic Violence and Finding Hope
Ashley Ward had always been an independent, hard-working go-getter. When she finally stepped away from the wreckage of her two-year relationship, she realized she had temporarily lost many of the strong assets that made her whole. As she began to rebuild her life, rediscovering her interests and attributes, she refused to let the baggage she carried define her; rather, she used her experiences to find her purpose and create a life she's proud of.
With a solid work ethic and unstoppable drive, Ward knew she had what it took to become an entrepreneur. She sought a way to mesh her years of experience and passion for recruiting with her urge to give back to Safe Haven Ministries – The organization that helped rescue her from a toxic relationship. After months of brainstorming, Ward created Hire for Hope, a third-party recruiting firm that focuses on sales and operations in West Michigan. The organization, which officially launched in February, donates 10 percent of its revenue to Safe Haven.
Throughout Ward's recruiting career, she gathered a strong network of professional individuals to help mentor her into taking the first steps to start her own company. It was through this support system that Hire For Hope was born.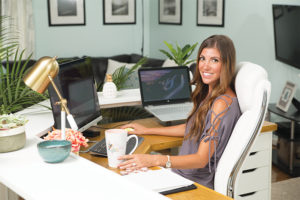 In an effort to help those who have similar experiences to her own, Ward has gotten involved in various speaking events and fundraisers facilitated by Safe Haven. By reaching out and sharing her inspiring story, Ward hopes to empower those facing domestic violence to break free.
"I found myself realizing, 'I really don't deserve this. This isn't love, and I shouldn't be in this type of relationship."
"Remember that abuse comes in many different forms, and no one deserves a single one," Ward said. "I want (those experiencing domestic violence) to know that there is another life waiting for them out there; they don't need to stay in a relationship that puts out the fire that they have–that each one of us has within us."
Find the full article and inspiring story here!
https://hireforhope.com/wp-content/uploads/2018/11/AshleyWardFEATURE.jpg
445
800
Ashlee Moran
https://hireforhope.com/wp-content/uploads/2019/05/hf-bb-01-1030x1025.png
Ashlee Moran
2017-08-02 16:14:17
2018-11-21 16:32:59
Taking Back Her Light - Women's LifeStyle Magazine