How to Use Your Time and Resources to Help Local Women this Season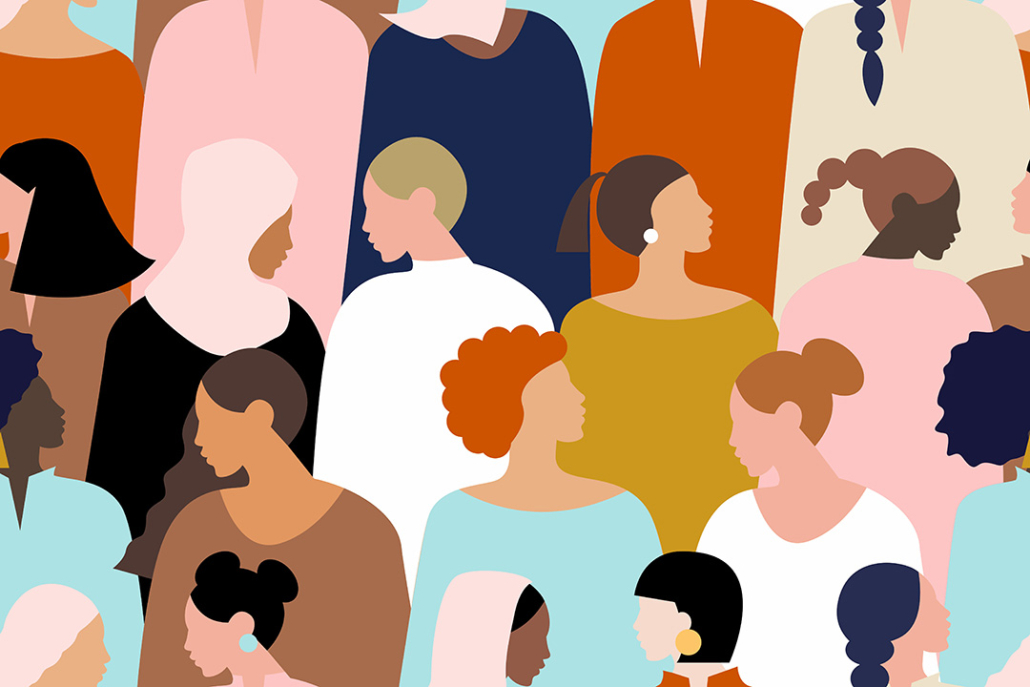 Hire for Hope was founded with the mission of providing sustainable funding for organizations who support women who are in need of help. In fact, if it weren't for the organizations that dedicated their daily work to helping women in need, Hire for Hope may not even exist today.
This holiday season, we encourage everyone who has the time and resources to find a way to give to these organizations in our community that change the lives of women every single day. Here are some of the organizations doing the powerful work of changing women's lives in West Michigan and how you can get involved.
YWCA
The YWCA's mission is eliminating racism, empowering women and girls and promoting peace, justice, freedom, and dignity for all. They provide community support for domestic and dating  abuse, sexual assault, child sexual abuse and prevention and empowerment. They offer a variety of ways to get involved including financial support, donation of goods, volunteering, advocacy and programs to promote change through education. 
If you'd like to make a financial gift to the YWCA this holiday season, feel free to do so on their donations page. If you'd like to help supply their domestic abuse emergency shelter with items from their wishlist, visit their wishlist page. Please note that YWCA asks you to first contact Jennifer Timmer at jtimmer@ywca.org before purchasing and dropping off any donations.
Women's Resource Center
The Women's Resource Center equips women for workplace success. They offer a variety of services including a Business Center where women can go to conduct online job searches, update resumes and apply to jobs, computer classes, resume coaching, a scholarship program and a Business Boutique where women can shop for affordable professional outfits. 
Their Business Boutique accepts donations of clothing that is clean and in excellent condition, from the current season and made within the past three years. Be sure to call (616) 458-5443 to complete the pre-screen and set up an appointment to drop off your donation. 
Learn more about the Women's Resource Center.
Mom's Bloom
Mom's Bloom connects families with newborns to local volunteers who can help with a variety of things around the house including watching and caring for the newborn(s), watching their siblings, completing light housework, giving mom a break for self care, emotional support and meal preparation. Their vision is for every family with a newborn to have support, community and confidence. This is especially vital for families who have extended families geographically dispersed, away at work or simply unable to help. 
This organization is funded by the generosity of individual and corporate donors along with Kent County taxpayers and the voter-approved Ready by Five Early Childhood Millage. You can get involved by considering donating or volunteering to be a mom support or to be on a committee.

Alpha Women's Center
Alpha Grand Rapids offers free and confidential services regardless of income, race, ethnicity, sexual orientation, age, religion, nationality, or residence to women who are experiencing an unplanned pregnancy. Their offerings include pregnancy testing, ultrasounds, STD testing, mentoring/coaching, job and career support, support groups for single moms, GED completion programs, parenting classes, pregnancy education classes and English as a Second Language (ESL) classes. 
There are a variety of volunteer opportunities from working directly with the clients to working behind-the-scenes. You can also choose to donate in the form of a financial gift or items like infant and maternity clothing, diapers, formula, and other infant necessities. View their full wishlist here. 
Learn more about Alpha Women's Center. 
Women At Risk, International
Women At Risk (WAR), International addresses a variety of risk issues for women—poverty, inequality, violence, abuse and more, but they are we are most known for their fight against human trafficking. They are Michigan-based, but run a variety of global programs including international safehouses, domestic safehouses, micro enterprises, education, orphanages, outreach, medical aid and emergency intervention.
Warchest Boutique is a shop created by this organization to produce sustainable funding for their mission. If you're looking to purchase beautiful jewelry, ornaments, spa products or small gifts for Christmas this year, consider shopping here for beautiful and unique items that help fight human trafficking. (Bonus- they do take orders online and recommend placing your order before December 17th to arrive in time for Christmas.) You can also make a financial donation and choose which area of their work you'd like your money to go to. You can also volunteer at their HQ or at WAR events. 
Learn more about Women at Risk. 
Do you know of any amazing non-profit organizations doing life-changing work? We'd love to hear about them! Leave a comment below!
https://hireforhope.com/wp-content/uploads/2020/11/Local-Giving-Guide-Feat.jpg
400
400
hireforhope
https://hireforhope.com/wp-content/uploads/2019/05/hf-bb-01-1030x1025.png
hireforhope
2020-11-27 21:49:15
2020-11-28 18:32:24
A Giving Guide: Local Non-Profits That Support Women