Headshot Tips to Get the Perfect Picture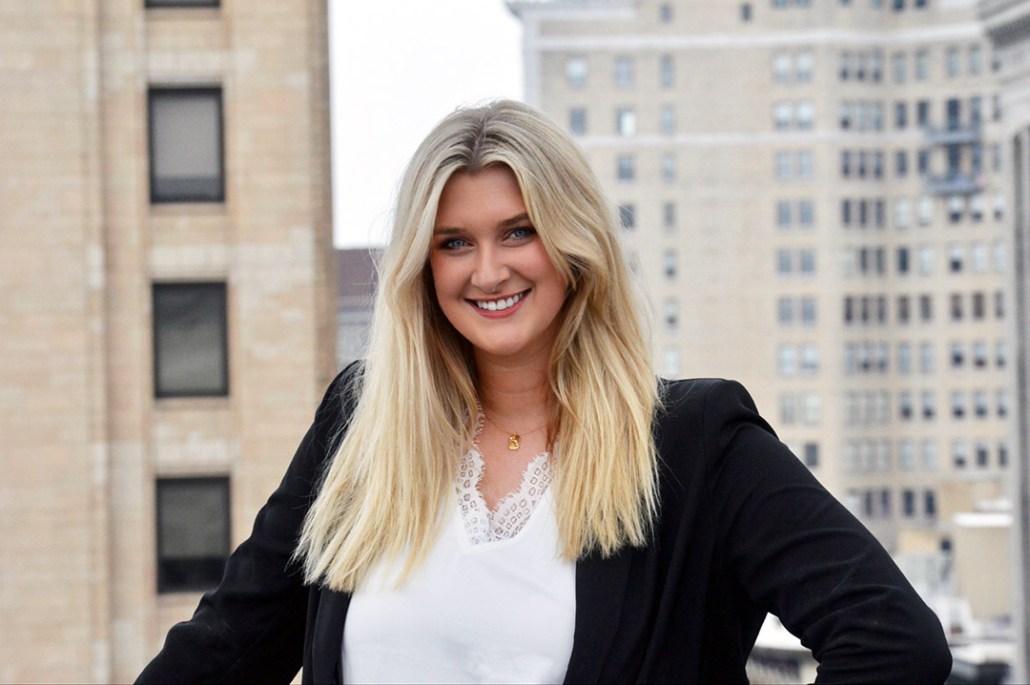 by Kayla Ezinga
Through the many changes in the workplace throughout the years, there has been one thing unchanging: headshots. Everyone has an opinion on headshots, and whether you love them or hate them, there's no denying the importance of getting professional headshots taken. In a world where you are more likely to connect with someone virtually than in person, it's very important to still put your best face forward! 
Just think about it: whether you are reaching out to a client, emailing a recruiter you know, or trying to sell your product, a smiling face will bring a higher response rate than a dark outline of a fake person. Having a face to put with a name will make you more human, rather than just another message on the internet. 
Keeping an updated headshot is important as well. If you have been in the business for many years and are still using the free headshot you got done in college, it might throw people off when they meet you. Having your headshots redone every few years is the best practice.
Here are some of Hire For Hope's top tips for the perfect headshot:
1. Wear business professional clothing.
Wearing things like blazers, collared shirts, blouses, dresses, skirts, or dress slacks is a great way to set the tone for your headshot. You'll want to present yourself in a way that will be respected and as professional as possible.
2. Choose a neutral or plain color palette.
Hire For Hope suggests choosing colors like black, white, navy, or blue for your headshot. We want the main focus of the headshot to be your face, so keeping your clothes in neutral and plain colors helps to keep the focus where it needs to be. This also helps with deciding what to wear and makes for easy matching. Try to stay away from bold patterns, as they can often be overwhelming and detract from you.
3. Put your best face forward.
This means many different things for everyone! We suggest that you do your hair (whether that mean straighten, curl, comb, or braid), shape your beard, brush and floss your teeth, apply a little makeup if you so desire – whatever you need to do to feel confident, clean, and ready.
4. Consider your posture.
Often, people don't like having their picture taken because they feel awkward in front of the camera. Some things to keep in mind when posing are to keep your back straight, shoulders back, and chin up. Our top advice here: there's no shame in practicing in the mirror. Having an idea of how you want to stand or where to put your arms and hands will help the process move along smoothly and quickly. Also, don't be afraid to ask to see the pictures on the camera so you can make any adjustments necessary!
5. Relax!
If you've taken all of these steps, your headshot is going to turn out great! Even if you do not like getting your picture taken, you will look prepared, professional, and perfect!
Feel free to save our one-page graphic to get the best headshot every time.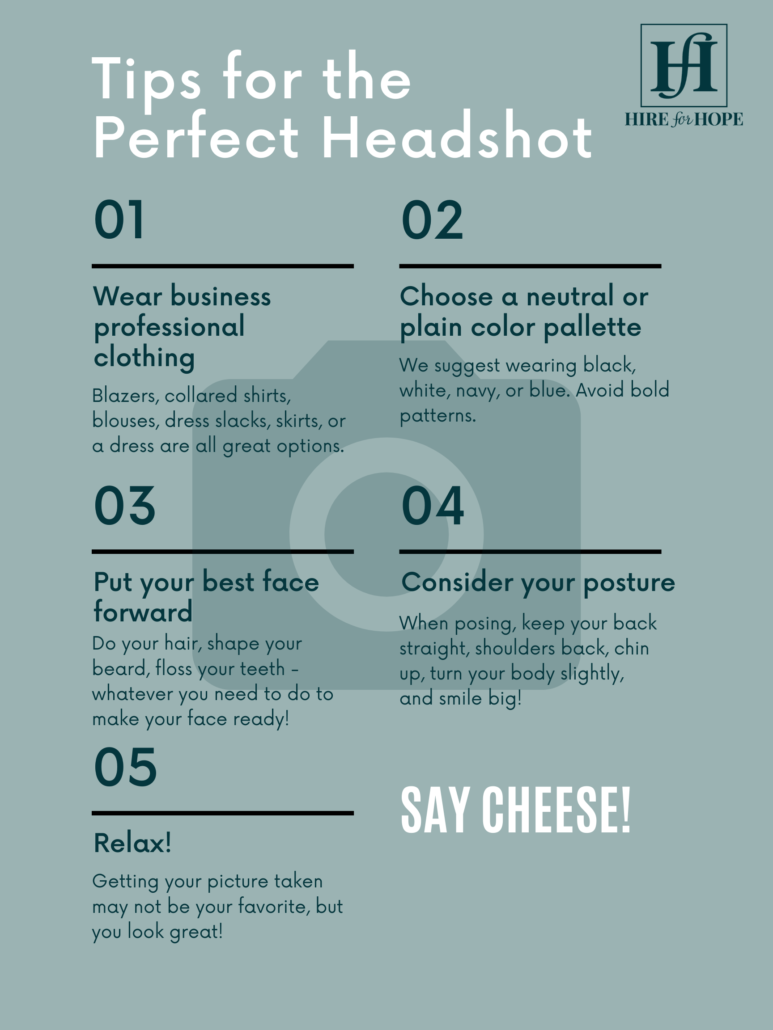 https://hireforhope.com/wp-content/uploads/2022/05/how-to-take-a-headshot-feat.jpg
400
400
hireforhope
https://hireforhope.com/wp-content/uploads/2019/08/AW_HireForHope_Green_8-13-19_Hire-For-Hope-Logo-GRN1-1030x1030.png
hireforhope
2022-05-27 20:15:39
2022-05-27 20:15:39
How to Take a Professional Headshot