How to Refocus Your Recruiting Efforts and Revitalize Your Interview Process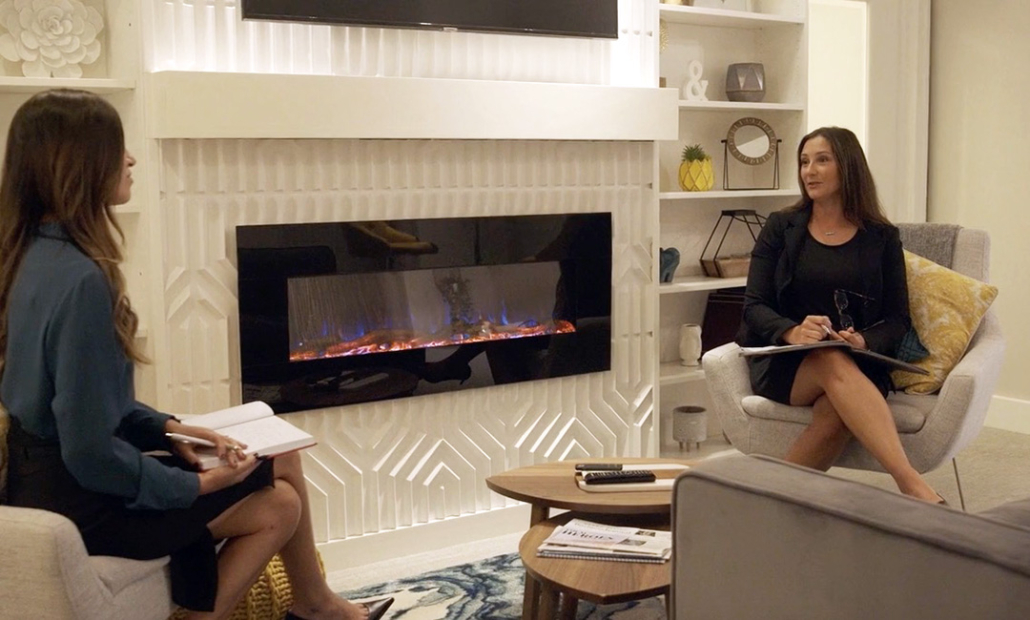 by Tasia Allison
Ready to beef up your recruiting process? As we see more teams shift their emphasis from layoffs and restructuring to recruiting again, we want to share a few ways you can refocus your recruiting heading into Q2! Use our short guide of best practices to get the most out of your recruiting process! 
Start With Culture
Always start and end with culture and engrain it along with values into every step of your process! 
Establish a defined Employee Value Proposition (EVP) and share it with every candidate and your internal team.

Create a process for candidates to experience your culture first-hand.

Regularly re-define talent and skills gaps in your organization and make sure you're looking to add those skills during your hiring process. 

Incorporate your performance review process into your interview process. Using a competency model to reward employee performance? Great, use it to assess your candidates too! 
Always Improve
As you redesign or revamp your process, here are a few of our favorite tips:
Establish goals for each phase of your interview process and then train on your process. 

Keep it consistent (and legal) from candidate to candidate. 

Perform regular assessments of your process. Does it work for you? Your candidate? Try sitting through a few interview experiences from beginning to end and evaluate what's working and what's not. 
Stick with Structure
Improving your interview structure and adding resources can enhance your candidate experience and your outcomes. 
Create a structured interview guide for each interviewer in each step of your process establishing what questions they should be asking. 

Create a scorecard to complement your structured interview guide for each interviewer in each step of your process so they know how they should be evaluating each candidate (consistently and fairly). 

Establish which assessments you will use in your interview process and when—maintaining consistency to insure EEOC compliance.

Establish an assessment philosophy, for example, we recommend using assessments to prioritize candidates (not disqualify them) and for context to ask behavior-based interview questions.

 This way, you'll maximize your organization's time and move each candidate quickly through the process.

Establish who needs to be present at each phase of your process before the first candidate ever walks through your door.
On the fence about adding an external resource to your process? Check out investment benefits here.
Create a Good Candidate Experience
Sometimes we find organizations are so focused on meeting their need and filling a talent gap, they forget they should still be trying to impress candidates and sell their organization.
Participate in the experience before and after your revamp with a real candidate to see if the experience meets your expectations. 

Offer a tour of the workspaces and facilities. This may be a big factor in your candidate's decision-making progress.

At the end of every interview, communicate the next steps and

when

you anticipate those next steps taking place. Make sure to actually follow up during that time frame, even if it's just to check in and keep communication lines open. 

Have a plan when real life happens. If someone on your team is late or can't make the interview, use that as an opportunity to share your culture with the candidate. (Example: Interviewer cancels because their kiddo is sick. Use that as an opportunity to share with your candidate your culture's focus flexibility and work-life balance)

Keep candidates in the loop—even if the loop is letting them know things are at a standstill. Candidates shouldn't be waiting for weeks for feedback after an interview. 

Ask for feedback. Don't wait for an online review to go live. Create a cadence for asking your candidates how their experience was and if they have recommendations. 
Decline Candidates the Right Way
Hiring someone is easy, declining is definitely a different challenge.
We recommend the hiring manager decline candidates. They have the most context for the decline and it continues to develop their skill set of delivering difficult feedback. This keeps the process personal and still allows a positive experience. 

Give clear, specific feedback for the reason. If they weren't a "culture fit" tell them why (ex: "You made a few inappropriate jokes that made others feel uncomfortable, our work requires a high level of professionalism, and I believe you would find it quite difficult to navigate and we don't believe you would enjoy working here").

Never decline based on experience or something not on the job description. This is every candidate and recruiter's biggest frustration. (Ex: If you decline a candidate for not having a specific degree after an in-person interview, that's a cop-out and diminishes your credibility since you had their resume in advance and would have known they didn't have the specified degree.)

Never argue with a candidate! It happens, emotions run high and a candidate may disagree with your decision not to move forward with the offer. Thank them and close out the conversation. 
Track Your Data
We're all about adding strategic value, so we recommend caution as you go down the metrics path—it's easy to measure things for the sake of measuring and you want the right metrics to improve! I love the quote by Karl Pearson, "that which is measured, improves".
Focus on only the metrics that add strategic value to your organization. 

Communicate and educate your KPIs to your team and your stakeholders and hold employees accountable for meeting them. 

Not meeting your goals? Great, now you know where you need to enhance or improve your process!

Remember, recruiting metrics evolve over long periods of time, don't forget to focus on the big picture, too!
Tell us what you think! We'd love to hear your advice, tips, and tricks for revamping your recruiting process. 
Need a little help? Meet with a pro! We'd love to help you revitalize your interview process saving you time, money, and precious (perfect) candidates.
https://hireforhope.com/wp-content/uploads/2021/04/Interview-Guide-Feat-e1618257608651.jpg
400
400
hireforhope
https://hireforhope.com/wp-content/uploads/2019/05/hf-bb-01-1030x1025.png
hireforhope
2021-04-06 23:48:09
2021-04-12 20:01:01
The Ultimate Interviewing Guide