At Hire For Hope, we optimize our own team every day, each playing to our strengths through self-awareness by using behavioral data. By knowing what each of us brings to the table, we are able to leverage, value, and appreciate one another as a unified, optimized team. We practice what we preach by living it, walking it, and breathing it.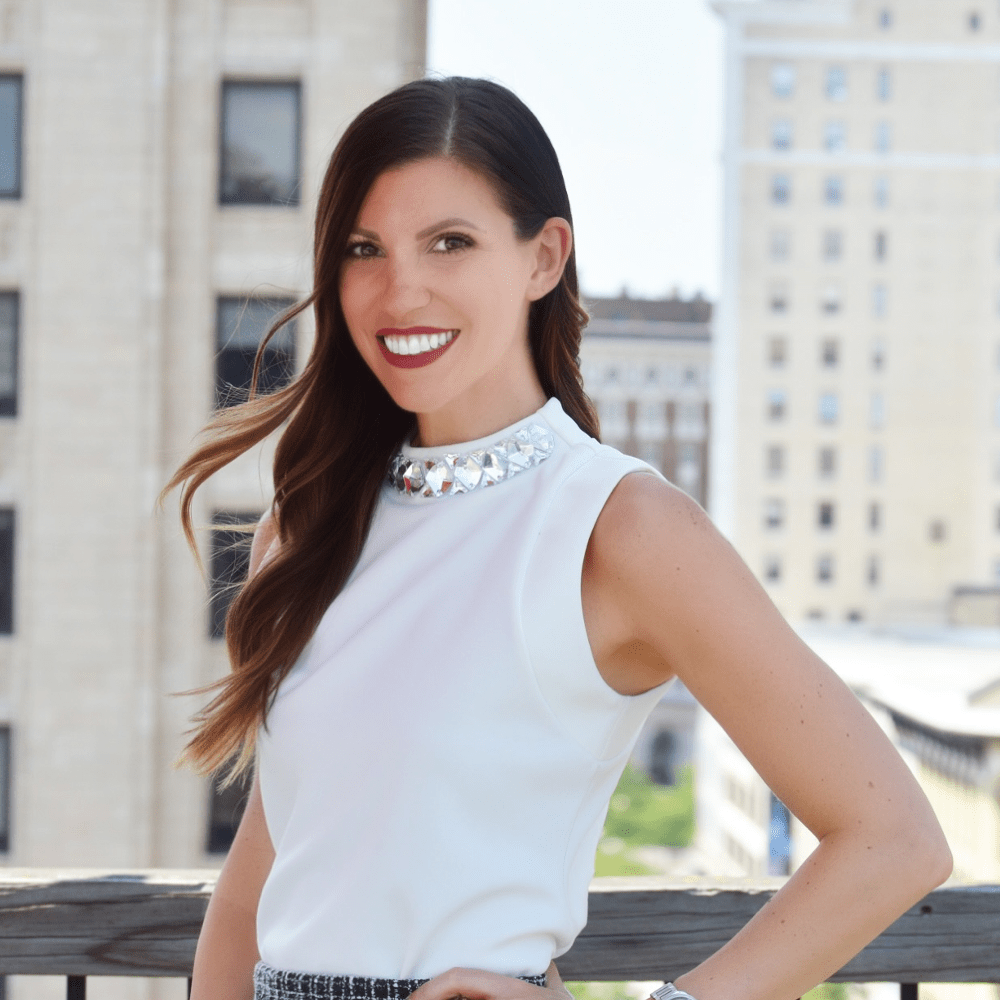 ASHLEY WARD
CEO | Talent Advisor
Hire For Hope
Ashley Ward is the Founder and CEO of Hire For Hope. She leads community involvement, business development, and acts as the liaison between the talent optimization and recruiting departments. Ashley founded Hire For Hope in 2017 with a mission to start a philanthropic business that gives ten percent of its profit to nonprofits that empower women experiencing domestic violence.
Prior to founding Hire For Hope, Ashley was an Executive Recruiter for a boutique headhunting firm. She also worked for a freight brokerage business based in Cincinnati and recruited the founding team for the new Grand Rapids office. Previous to her work there, she spearheaded the recruiting efforts for a national insurance company based in Grand Rapids. Ashley received her bachelor's degree in psychology from Cornerstone University and advanced through graduate coursework in counseling.
Ashley serves on several executive boards in the West Michigan community. She currently serves on The City of Grand Rapids' Downtown Improvement District Board and Grand Rapids Sister Cities International Zapopan Committee. She previously served on the Board for Safe Haven Ministries where she chaired their Corporate Impact Committee, as well as the City of Grand Rapids' Mayor's Next Gen Advisory Board.
Ashley is the proud recipient of recent awards such as Grand Rapids Young Professionals' 2017 Community Advocate Award and 2019 Entrepreneur of the Year, Grand Rapids Business Journal's 40 Under 40 in 2019, and Grand Rapids Business Journal's 50 Most Influential Women in West Michigan in 2020. Her firm Hire For Hope has received such accolades as Local First's 2018 Good for Grand Rapids Award, as well as 2018 and 2019 Startup of the Year at the American Business Awards in NYC.
The proud mother of a 9-year-old daughter, Ashley loves a balance between spending time at home and seeking adventure. She has a passion for travel, has been skydiving three times, and enjoys cooking, yoga, and upping her chess game. Ashley's five-year goal includes expanding her businesses to warmer climates.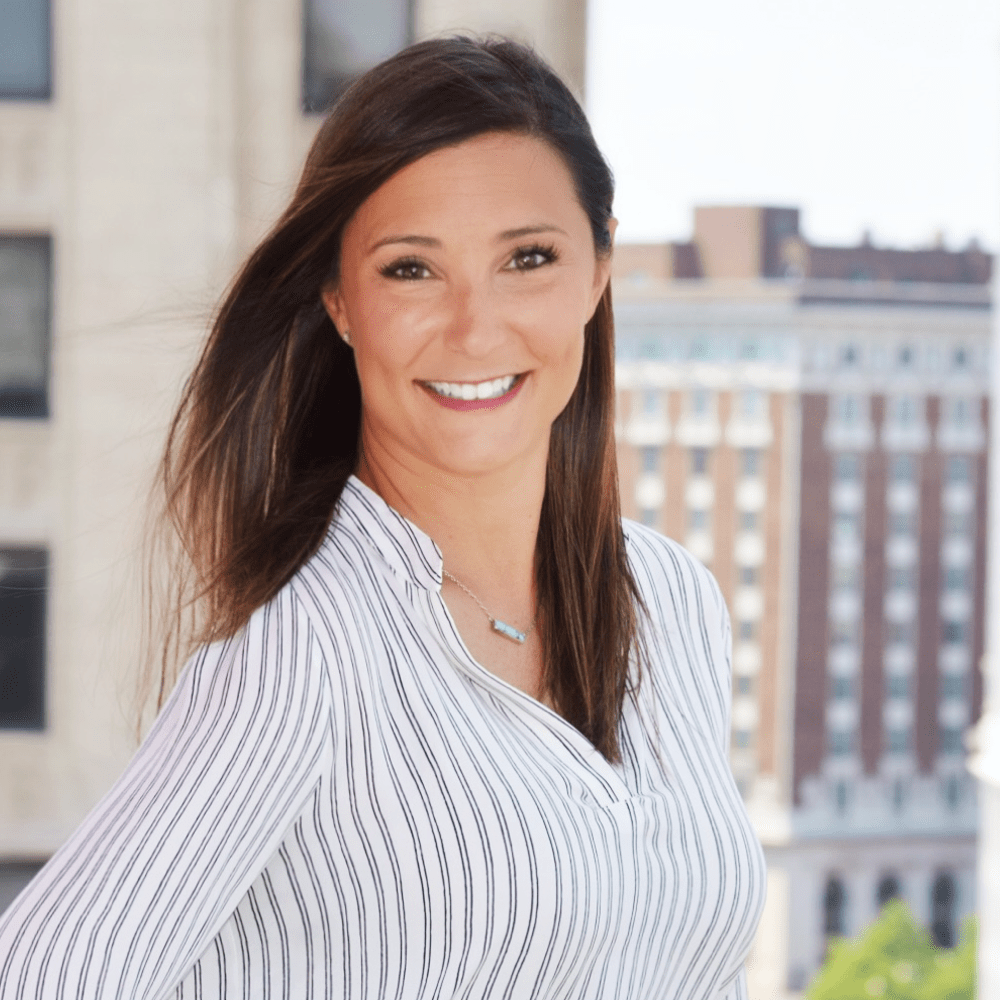 KELLY BOS
Business Manager
Hire For Hope
Kelly Bos is the business manager at Hire For Hope. She manages all the behind the scenes responsibilities including account receivables, account payables, vendor relations, inventory, HR and payroll. 
Prior to joining the Hire For Hope team, Kelly worked for a local startup as their operations manager and was responsible for developing systems, helping with outside vendors around the country, coordinating logistics, collaborating data that came in and helped with marketing material. Previous to that role, Kelly worked in healthcare for more than 20 years. She worked as a business manager for a large private office in Grand Rapids and managed human resources for more than 70 employees. 
Kelly volunteers at Relay for Life and the Leukemia Lymphoma Society. 
She received her bachelor's degree in interdisciplinary studies from Grand Valley State University with a focus on business management and healthcare. 
Kelly enjoys spending time with her 3-year-old son and her husband. She loves to travel and spend time with family and friends. Kelly's fun fact? She is a bee-keeper and tends to a colony of honeybees in her backyard.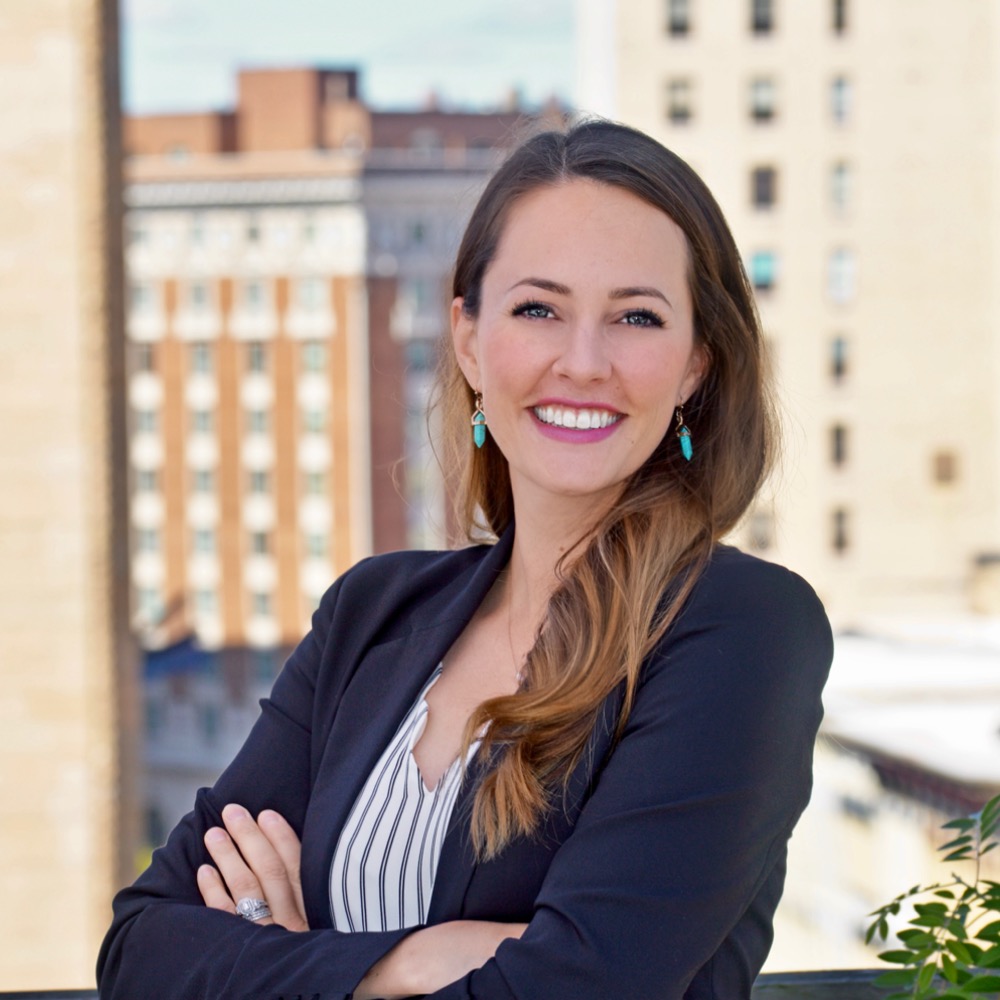 TASIA ALLISON
Recruiting & Consulting Manager
Hire For Hope
Tasia is the recruiting & consulting manager at Hire for Hope. She helps set our direction for delivering the highest caliber recruiting and talent services and oversees our recruiting operations teams.
Before joining the Hire for Hope team, Tasia was an organizational development specialist at Byrne Electrical where she helped develop strategies, implement a competency model and formal performance management and developed a leadership program. Prior to that, she worked in training and development at Americo Life and before that, she was a group leader at Payless.
Tasia graduated from Grand Valley State University with a bachelor's degree in business administration.
Tasia and her husband have been sponsoring kids through Compassion International and Food for the Hungry for the last 10 years.
As an East Coast native, Tasia grew up a frequent traveler with more wings than roots. She's spent time exploring every state in the US except, Hawaii, has had 15 permanent addresses and even spent a little time growing up in Saltillo, Coahuila, Mexico. In her free time, Tasia enjoys boating and camping with her husband and their two Dalmatians. A fun fact about Tasia is that she enjoys DIY projects and recently built a pantry in her kitchen!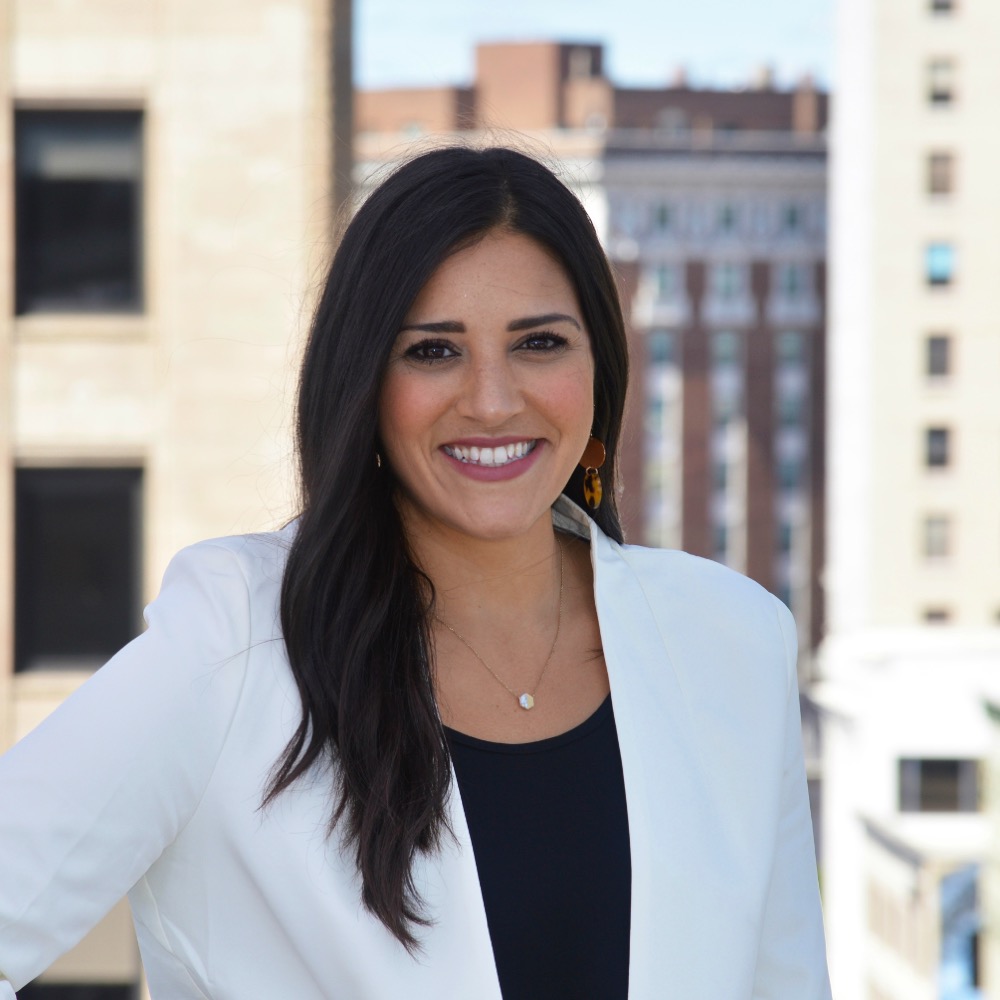 NICOLE DEGI
Executive Recruiter & Talent Consultant
Hire For Hope
Nicole is an executive recruiter & talent consultant at Hire for Hope. She creates new opportunities for Hire for Hope through sales meetings and relationship building. She also handles sourcing a broad range of high-quality professionals and interviewing them to determine the best fit for our clients across West Michigan and beyond.
Prior to joining the Hire for Hope team, she worked in media sales at Cumulus Media, she built and grew local and national relationships with a large client base across multiple industries to create radio, digital and event marketing plans for them. Nicole was recognized as the "Sales Person of the Year" for four consecutive years and thoroughly enjoys networking and building relationships.
Nicole graduated from Northwood University with a bachelor's degree in marketing and management.

She is actively involved in the West Michigan community spending her time volunteering & being involved in numerous committees including LaughFest, Wine & Wig, Kid's Food Basket and the American Cancer Society. Nicole and her husband recently created a virtual 5K fundraiser for The Skin Cancer Foundation that had over 50 people participate across the U.S  and they more than doubled their goal!
Outside of work, you can find Nicole spending time with her husband and dog, traveling, reading and seeking out the best Michigan sunsets!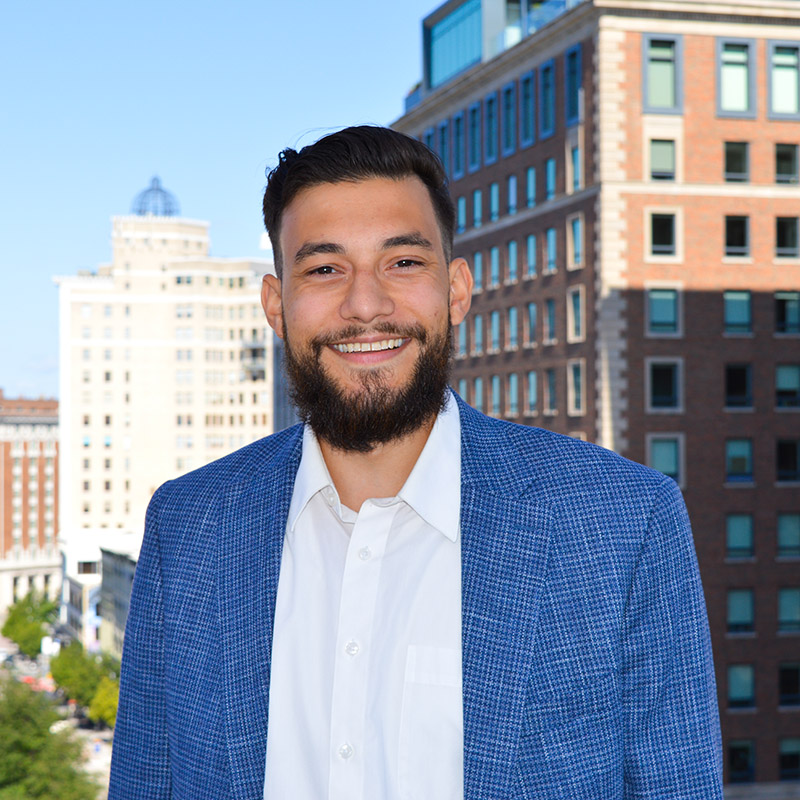 ASAD KHAJA
Executive Recruiter
Hire For Hope
Asad is Hire for Hope's executive recruiter. He sources and recruits top talent for our clients across West Michigan and helps people land their dream roles.
Previously, Asad worked at Paychex for two years as an MMS Sales Representative and before that, an account executive at MLive Media group for three years. Asad has enjoyed making a difference for businesses and the local community throughout his career and looks forward to continuing to make an impact at Hire for Hope.
Asad received his bachelor's degree in sales and business marketing from Western Michigan University.
He has been involved with Kids' Food Basket as a volunteer and is looking forward to getting involved with the YWCA through Hire for Hope.
Always looking for a challenge, Asad spends his time outside of work on home and yard improvement projects or golfing with his friends and girlfriend. Either way, you can find him taking any chance he can to get outside and enjoy the company of his friends and family.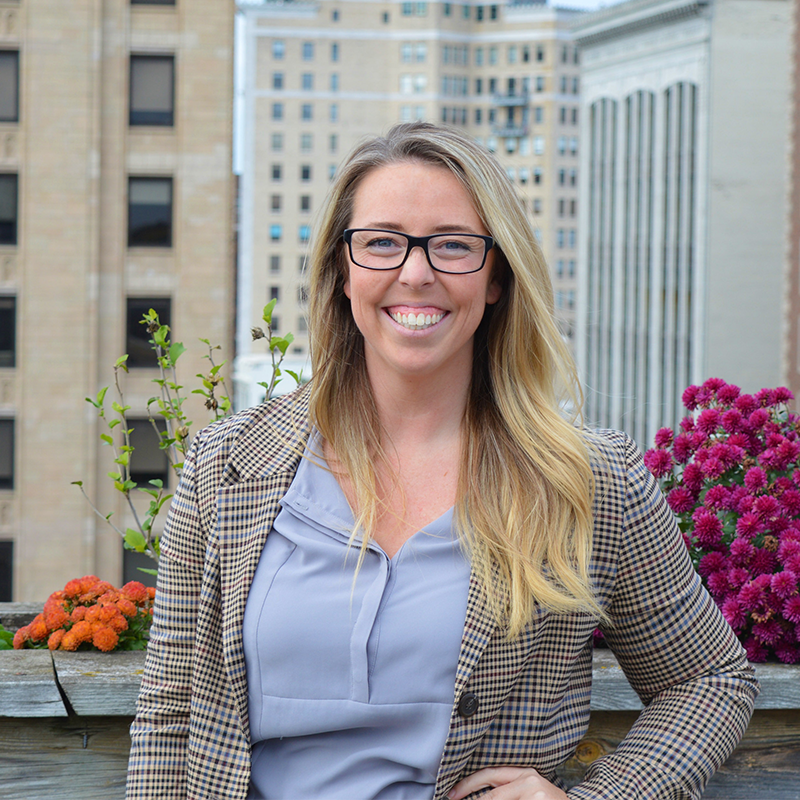 LAUREN FENECH
Executive Recruiter
Hire For Hope
Lauren is an executive recruiter at Hire for Hope. In her role, she finds and connects with top talent who possess the head, heart and briefcase that our client needs to complete their team.
Lauren previously was an employee benefits consultant at BHS Insurance for five years where she helped clients streamline benefit processes and the associated technology. Prior to that, Lauren worked at the JW Marriott for six years in hospitality. 
Lauren obtained her associate's degree from Grand Rapids Community College and her bachelor's degree in human resources from Grand Valley State University.

With a passion for people, Lauren looks forward to contributing to the community impact that Hire for Hope is involved with through the YWCA.

Outside of work, Lauren enjoys music, meditation and yoga, spending time with her close-knit family, cheering on the Michigan State Spartans, and catching a barre class at The Barre Code. She recently discovered her new favorite spot, Jackson Hole, and is now an avid fan of a mountain range and discovering new places through travel.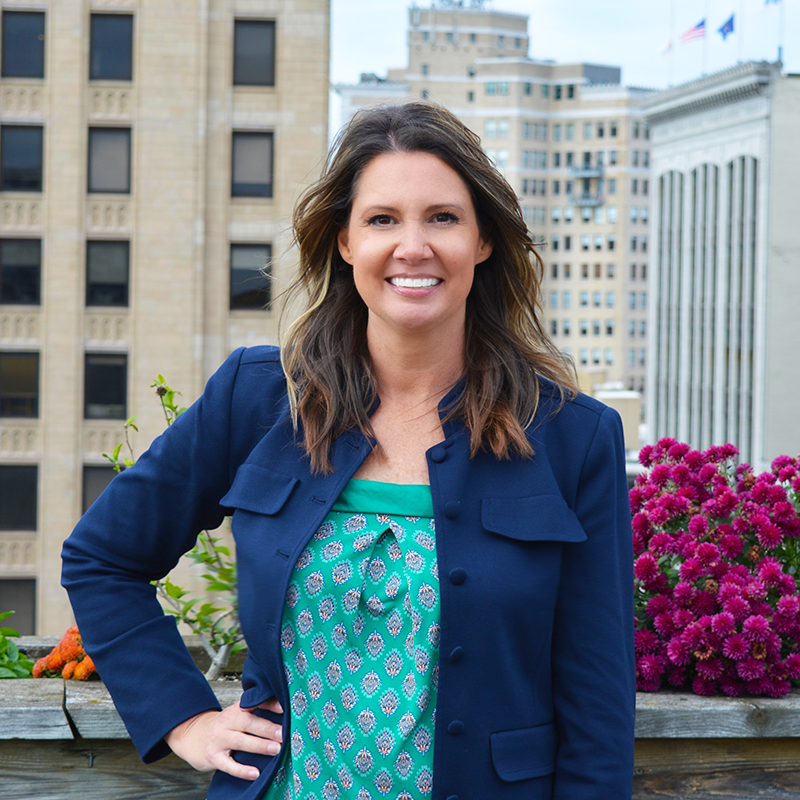 JAMIE STILES
Executive Talent Specialist
Hire For Hope
Jamie joins Hire for Hope as an executive talent specialist. In her role, Jamie spearheads our search strategy and researches and sources a broad range of high-quality professionals for professional employment opportunities. She also analyzes the firm's business processes, systems, and technology integration to maximize performance and help streamline consistent workflows.
Prior to joining Hire for Hope, Jamie served as director of operations at FLOW Cleanrooms, where she led daily operations and oversaw all human resources functions, including recruiting and onboarding, with a passion for employee placement and coaching.
Before that, Jamie was the director of operations at Colliers International|West Michigan, where she worked in various roles for numerous years developing her passion for leadership and human resources, focused on engaging and growing "the people" whom she considers every company's greatest asset.
Jamie has been passionate in her volunteer efforts, and has been involved with Habitat for Humanity, Kids' Food Basket, Mel Trotter Ministries, Angel Tree, Fosters Forward and Operation Christmas Child. She is an avid advocate for mental health awareness, as well as for those who are caregivers supporting those individuals with mental health matters, offering up hope and resources available to assist in their journeys.
A mother of four, Jamie loves to spend time with her family. A favorite activity is traveling to the family cottage in Northern Michigan, enjoying the water, beach, and sun. She also is a bookworm and will read any and everything — from educational books to murder mysteries thrillers.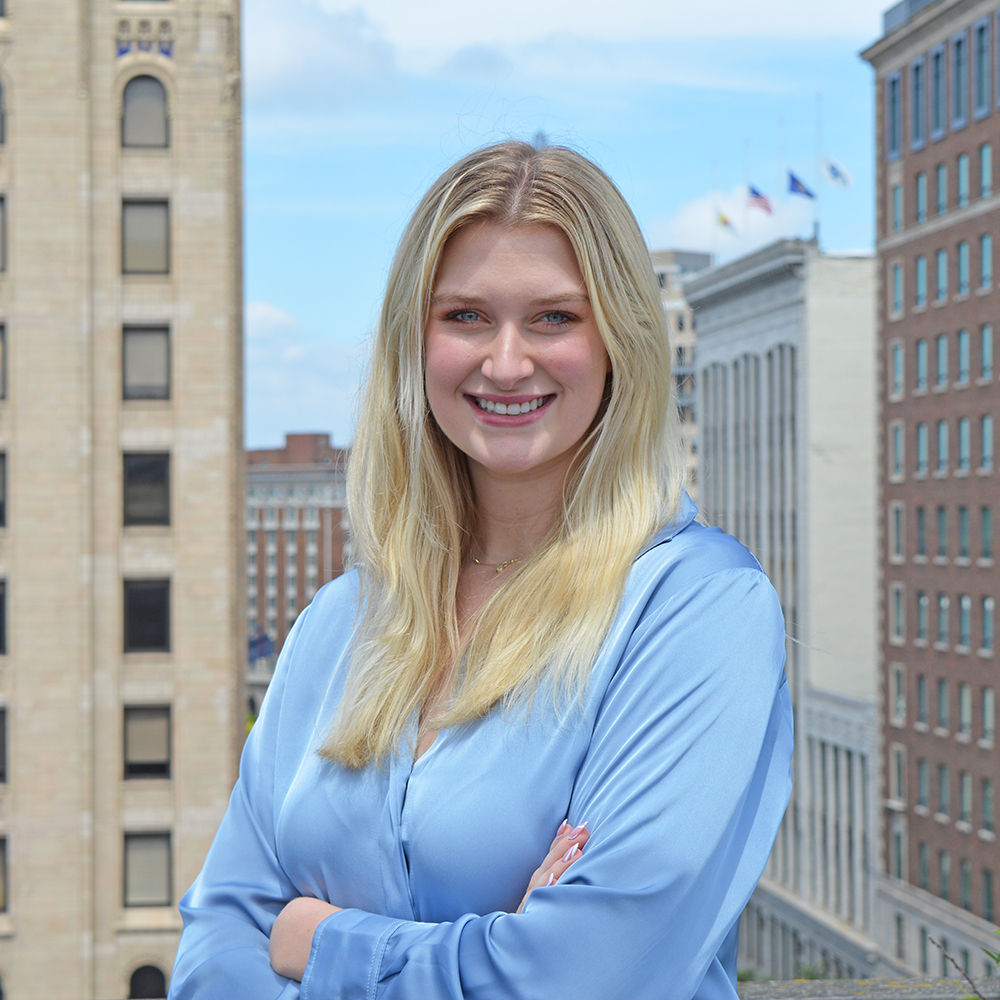 KAYLA EZINGA
Human Resources & Recruiting Intern
Hire For Hope
Kayla is Hire for Hope's human resources & recruiting intern. She helps us source, recruit, optimize and everything in between.
She is currently enrolled at Grand Valley State University and expects to graduate in April of 2022 with her bachelor's in human resource management. She chose to go into human resources so she can pair her business mind with her passion to help others.
Kayla also works at Midwest Direct Transport as an accounting clerk and is able to maintain her work there through her internship. There, she handles billing and invoicing. Before that role, Kayla worked as a resident assistant at Harbor House Ministries where she helped adults with impairments enjoy daily life.
She loves volunteering and is actively involved at her church. There, she leads children's worship. Kayla also spends her time outside of school and work appreciating the arts. She dabbles in photography, attends any form of live entertainment like plays, musicals or concerts.